Intertec is thrilled to announce the launch of its first-ever Full Stack JavaScript Bootcamp! The 3-month interactive Bootcamp starts with classes on September 1, every Monday through Friday, from 9 AM to 5  PM and Saturday from 10 AM to 3 PM at Intertec.io office in Pristina.
Learn how to become a full-stack developer and build web and mobile apps powered by JavaScript! Scroll down to learn more about the Full Stack JavaScript Bootcamp:
What you will learn:
During the 3-month program of in-person hands-on training, you will learn:
How to build fast, modern, dynamic and responsive web apps
HTML, CSS, JavaScript, NodeJS, Express, MongoDB, React.js or/and Vue. js
Version control with Git and GitLab/GitHub
Best web development practices and advanced techniques
Team and pair programming, programming logic, algorithmic approach
The most in-demand tools in the job market
The outcomes:
Get hired as a developer. 100% of our bootcamp graduates who finish the bootcamp successfully and pass required online tests can become qualified for a junior developer position and land a job with Intertec.io. And that's not all, if you start working with us right after completing the 12-week program, you get back your full deposit.
An opportunity to meet with tech experts and professionals from Intertec.io,  learn about best practices and latest tech trends and get exposure to international projects.
Start your freelancing journey. Get the practical skills you need to start working remotely in the in-demand field of web/mobile development—a solid portfolio with your own completed apps and our personalized guidance on preparing for a new career.
Start your application process today! Click on the link to fill out the form.
Wondering about day-to-day workflow?
We begin with the code reviews and any questions you might have about the homework or takeaways from the day before.
After clearing all the issues we are ready to start with a lecture introducing a new topic and setting up objectives for the day.
Practice makes perfect. After the lecture, it's time for you to start working on the exercises focused on the concept of the day.
After the lunch break, we continue coding and dig deeper into the new materials by sharing insights, best practices and doing code reviews.
Finishing the day with a quick wrap-up session!
Wondering how to apply?
From 0 to hero in 12 weeks – become a part of our small group of 10 tech enthusiasts, who will start their bootcamp journey on September 1.
Follow the steps below on getting into the Full Stack JavaScript Bootcamp:
Step #1: After reading about what you will learn and gain with our Full Stack JavaScript program, you can start your application process by filling out the form on the link by August 10, at the latest.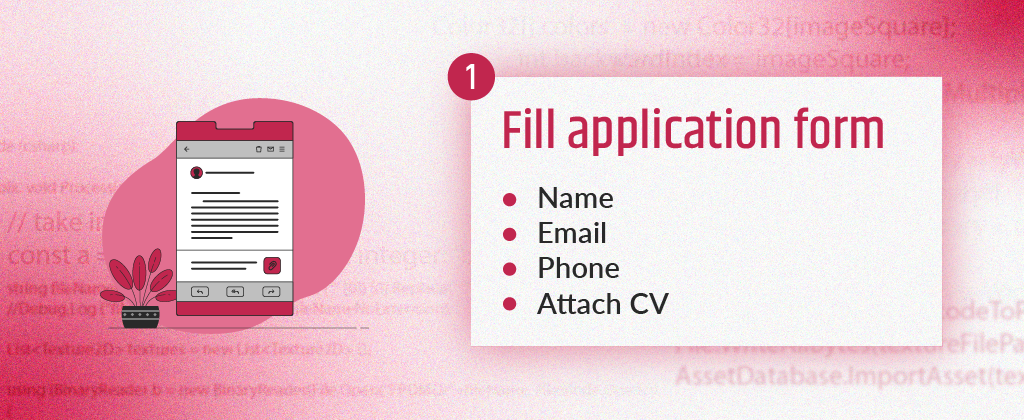 Step #2: Once we receive your application and uploaded CV, our HR team will review it and if eligible, they will reach out to you to schedule an interview.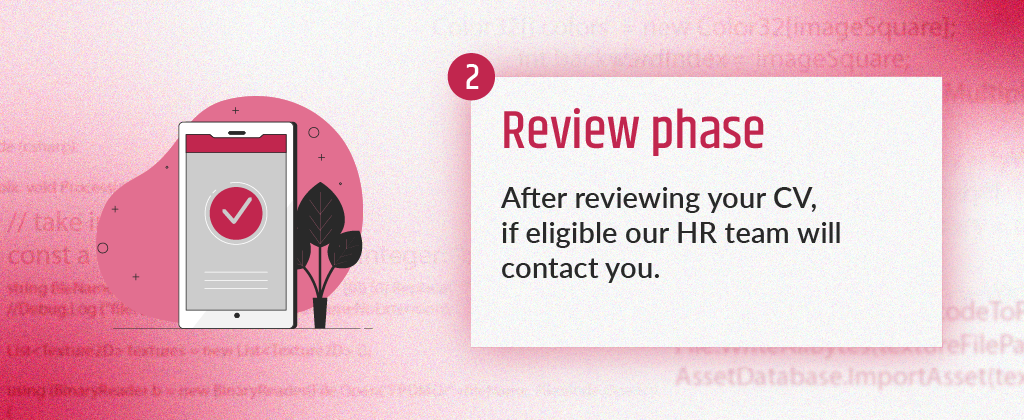 Step #3: Now, it's time to meet and get to know you better. Be prepared to answer questions about yourself and share your previous experiences.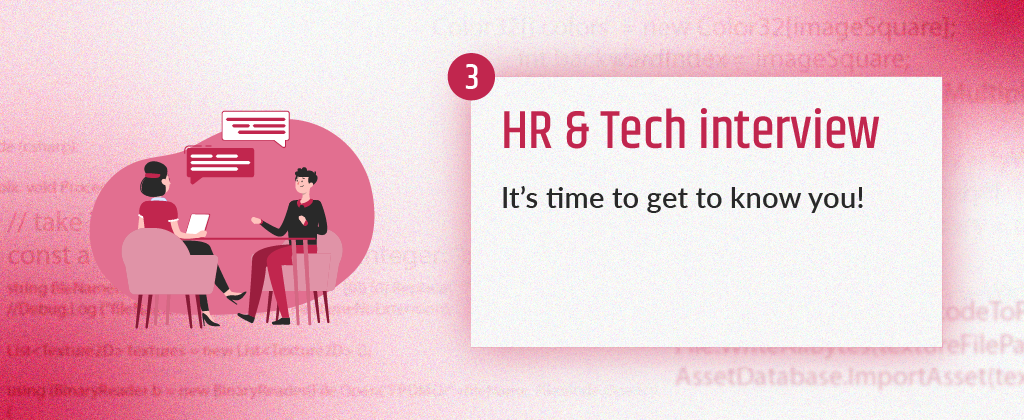 Step #4: Following your HR and tech interview, if accepted you will have 10 business days to make a deposit of 1650 EUR.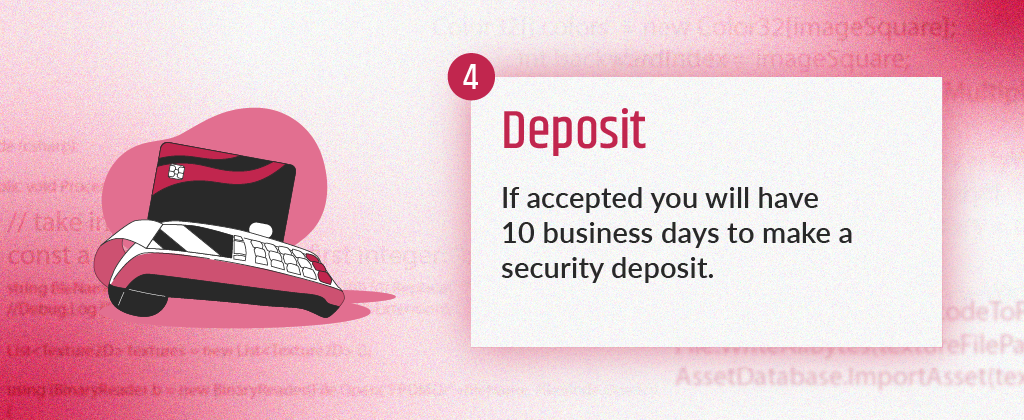 Step #5: Once, we have everything checked out, a confirmation email will follow. We can hardly wait to see you in our Pristina office on September 1!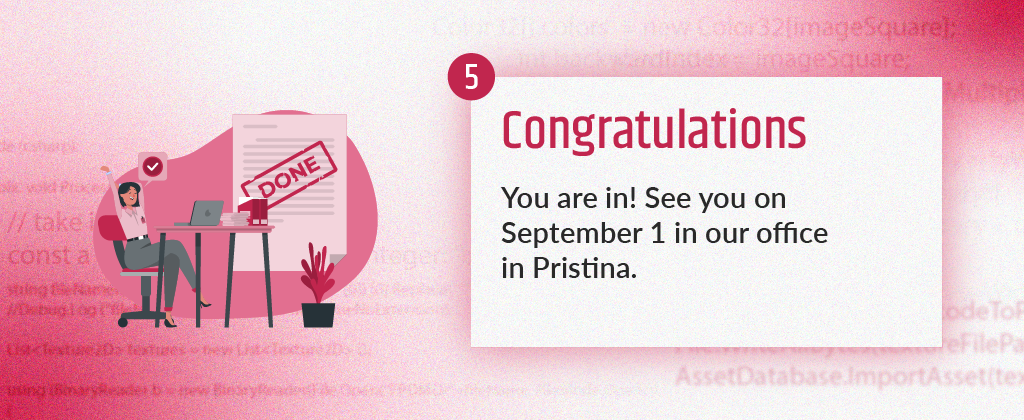 About Intertec.io:
Intertec.io is a trusted custom solution development and technology consulting company, headquartered in Munich, Germany with delivery centers in Pristina, Skopje, Bitola and virtual offices in Albania, Bosnia and Serbia. Combining our technical expertise and engineering talent we deliver innovations to the market, whilst sharing our clients' values and challenging their ideas.