It can be a real challenge to get recognized and land the job you are so fiercely competing for. With a little effort, however, you can learn how to stand out from the crowd and win that employer over.
On May 26, you asked, and our recruitment team answered and shared their best tips to help you get noticed when applying for a job or an internship. Here are our 5 key takeaways from "Ask Our Recruiters."
Key Takeaway #1: How to stand out with your application?
It's a fact that when there is an open internship position the recruiters receive +100 emails, and the process of selection starts the minute you send your application. So you are probably wondering how to separate yourself from the crowd. Our recruiters recommend the following:
Use a proper email address.
Don't leave the subject empty.
Be formal/semiformal.
Always write something in the email, don't send just an attachment.
Tailor your application to the job.
Make your application easy to read.
Use the right keywords.
Make sure you have perfect spelling and grammar.
Don't forget to attach your resume!
Key Takeaway #2: How to create a high-quality CV & cover letter
What to include in your CV:
Do Highlight Your Most Relevant Experiences
Do Include Soft Skills
Do Consider Volunteer or Other Non-Work Experience
Do Include Personal Accomplishments
Do Consider a Summary Statement
Do Tell the Truth
What not to include in your CV:
Don't Try to Hide Gaps
Don't Use Clichés or Jargon
Don't Squish it All In
Don't Spend All Your Time on the Design
Don't Send it as a Word Document (Please!!)
Don't Forget to Spell Check
Creating a cover letter:
A cover letter is a space to sell your skills, ambitions, and qualifications to the reader. This letter should point to the relevant experiences and skills in your CV and explain why they make you a good fit for the job.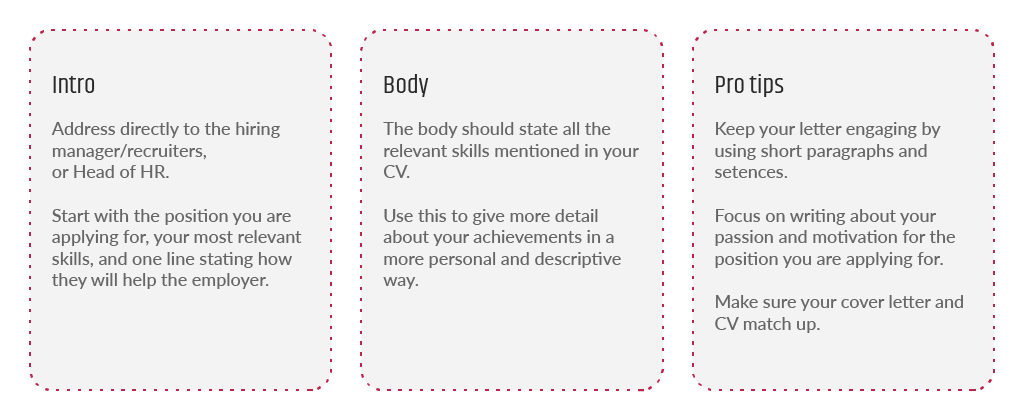 LinkedIn Profile Optimization:
An optimized LinkedIn profile helps your profile rank higher in LinkedIn searches and builds trust among those who might want to connect or follow you. Here are 7 essential steps you can take:
Choose the right profile picture
Add a background photo
Make your headline more than just a job title
Turn your summary into your story
Show off your education and skills
Grow your network
Request recommendations
Key Takeaway #3: How to prepare for an interview?
If you've got your meeting arranged, congrats! But first:
Research the company you're interviewing with
Research the person who is interviewing you
Read the job description and understand every point
Review your CV and be prepared to answer questions about it,
Prepare answers to any questions you think you might be asked.
What does the interviewer notice?
Always be on time
Polite attitude
Be concentrated
Your body language
Have a clear thought, and be confident.
Always be prepared for the interview.
Arrive for an interview with a basic understanding of the organization's mission and a ready response to the most common interview questions.
Do your research about the company and the position that you applied to.
Always have a question!
Write a list of questions to ask at the end of the interview.
When you finish the interview, give a smile and give compliment that "it is nice talking with you"; "it's grateful being part of the interview" or "it is a great experience".
Key Takeaway #4: What recruiters value
Demonstrating strong soft skills could be what sets apart average candidates from excellent candidates.

Key Takeaway #5: Intertec Talent Program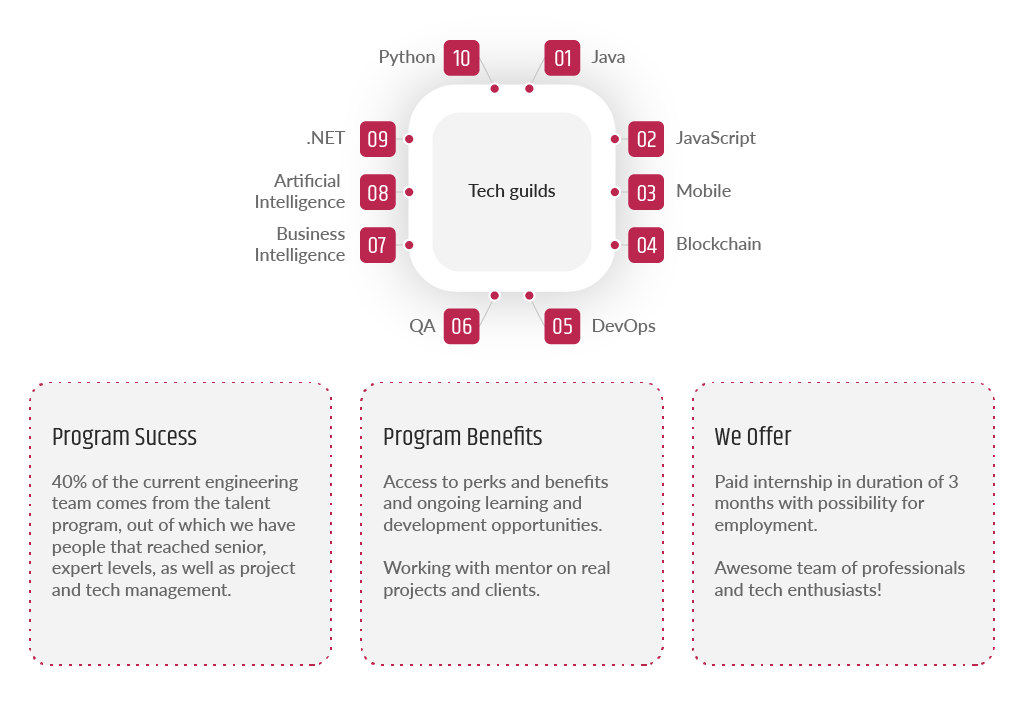 Are you someone who is in a search of a new challenge? Do you want to be in a company where out-of-the-box thinking is encouraged? Check out our current job openings.